Tradeshows Event - Paul Hall & Associates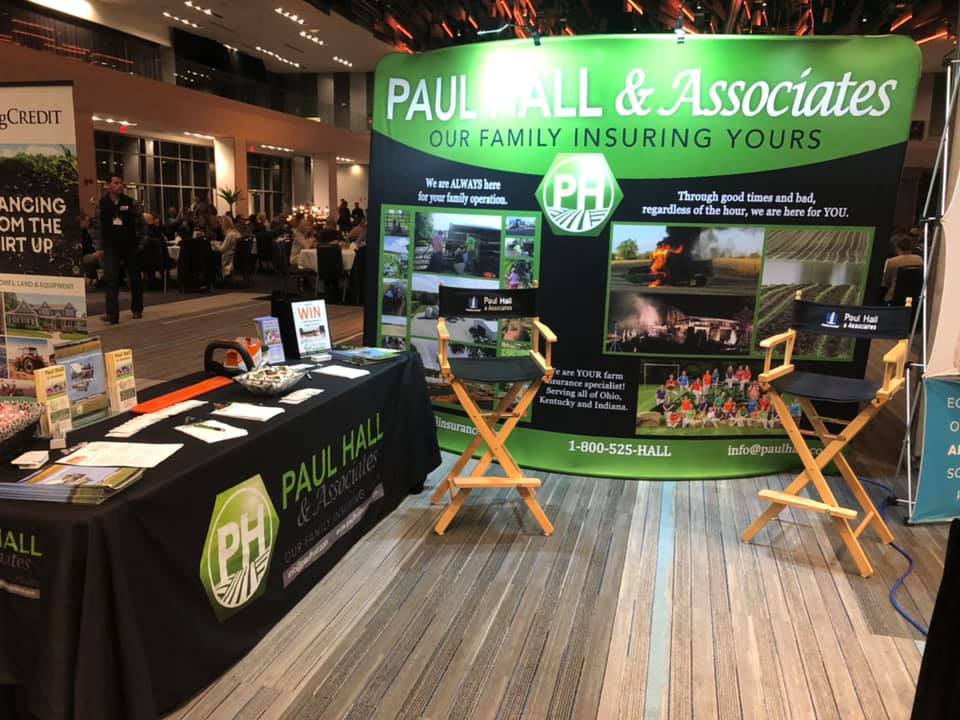 We made the leap into the tradeshow season so that we are out in your world. Spending time with you is always a priority to our team. The best way for us to do this is to be where you are! We also strive to educate ourselves regularly on your business. We accomplish both of these goals when attending your state commodity shows. We have a tradeshow team that travels the state from January through April so that we can further our own education of your livelihood as well as provide an opportunity for conversation outside of a business office.
A majority of our tradeshows are targeted towards the agriculture industry, because we specialize in agriculture insurance.
Where can you find us?
Ohio Farm Bureau Young Ag Professionals Winter Conference
Ohio Grape and Wine Conference
OEFFA - Ohio Ecological Food and Farm Association
OPGMA - Ohio Produce Growers and Marketers Association
OAA - Ohio Aquaculture Association
Please visit our calendar of events to see what tradeshows we will be at and when! When you are walking around and see us, please stop by and say hello. While you are there, use our knowledge for any questions you may have in regards to insurance!